5 Benefits of Resin Flooring for Retail Spaces
Resin flooring has quickly become the go-to choice for many shops and retailers due to its numerous benefits. Not only is resin flooring incredibly durable, it also provides a seamless and sleek look that is ideal for any retail space. This type of flooring is also highly resistant to wear and tear, making it a cost-effective solution in the long run. In this blog post, we will explore the five key benefits of resin flooring for retail spaces.
1) Durability
When it comes to retail spaces, durability is key. Not only does the flooring need to stand up to a lot of foot traffic and activity, but it also needs to be able to withstand the constant changes that come with stocking new merchandise. Industrial flooring is an ideal solution as it provides a long-lasting, robust surface that won't easily be worn down.
Unlike other materials such as carpet or tile, resin flooring is incredibly tough and doesn't crack, peel or chip. It is very hard-wearing and resistant to most chemicals, meaning it can withstand cleaning products used on a regular basis. This makes it much easier to keep clean and maintain, saving time and money in the long run.
2) Easy Maintenance
When it comes to flooring, maintenance and upkeep is an important factor to consider. For shops and retailers, a flooring solution that is easy to maintain is essential in order to keep up with the daily wear and tear caused by customers and staff.
A resin floor coating provides a seamless surface which makes it easy to clean and maintain. Resin floors are waterproof and can be swept or wiped down with a damp cloth to remove any dirt or grime.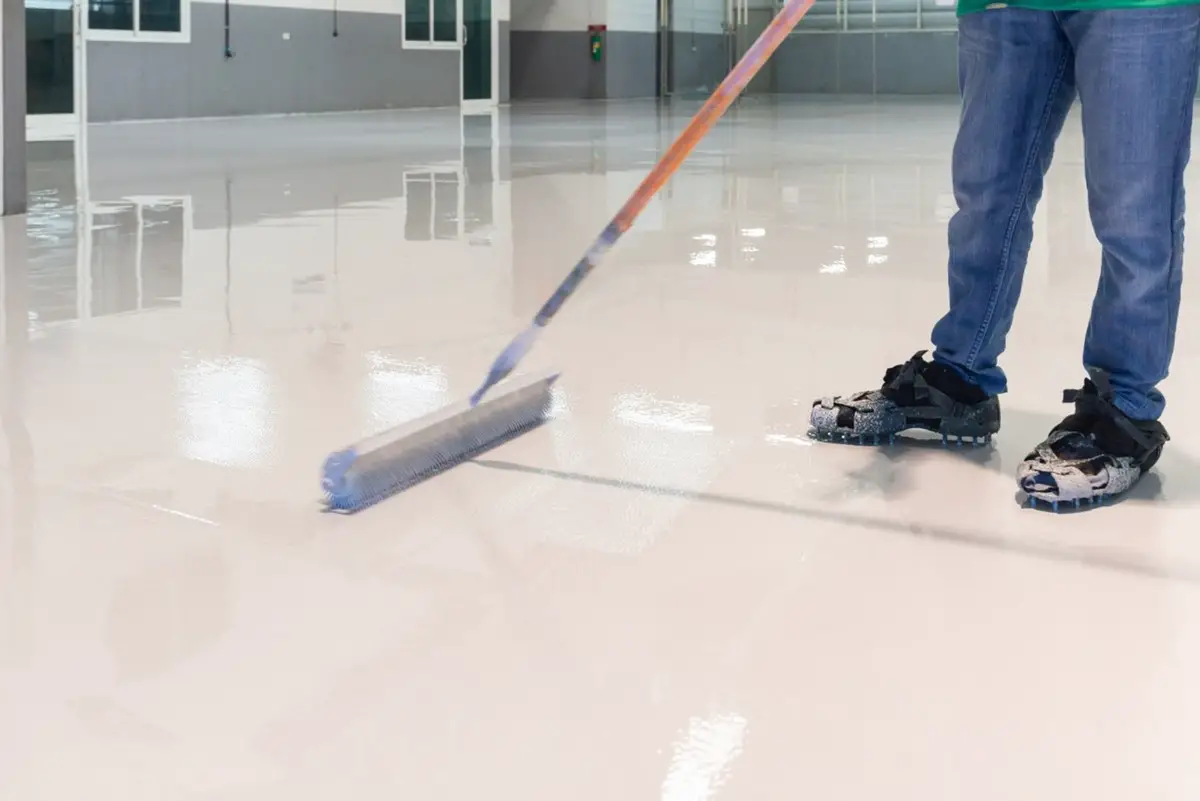 3) Safety
Retail spaces require a flooring solution that will keep customers and staff safe from slips, trips, and falls. A resin floor coating is a great choice for retail environments as it provides excellent slip resistance without sacrificing style or durability. The non-porous surface of a resin flooring also means it won't absorb dirt, dust, or debris, making it much easier to clean and maintain. Additionally, the seamless surface eliminates the risk of small items becoming trapped in cracks and crevices, ensuring customer safety at all times.
4) Aesthetics
When it comes to creating an inviting and aesthetically pleasing environment for customers, nothing quite beats the sleek and modern look of a resin floor coating. Resin floor coatings are available in a wide variety of colours and textures, allowing you to customise the look and feel of your store to match your business' unique style.
5) Cost-Effectiveness
When it comes to shopping centres, supermarkets, and other retail spaces, cost-effectiveness is an essential factor to consider. Resin flooring is an incredibly cost-effective solution for such areas, as it requires minimal maintenance and is highly durable. This means that you don't need to worry about the cost of ongoing maintenance and repair.