Master The Art Of Moving Service Apps With These 6 Tips
Moving and packaging is a daunting and overwhelming task. It requires proper planning and organization otherwise in chaos you can lose your important possessions. Moreover, the packaging can be daunting, chaos can cause damage. Hiring mover services can help you effectively with the task. However, using technology can ease management for both companies as well as customers.
When you consider moving, with proper packaging and assessment you can move in an organized way. With these apps, you can plan your budget, packaging, as well as tracking. However, often customers fail to use the moving service app to its full advantage. If you are planning your move, you can use these tips to take advantage of the moving app effectively.
Here are the 6 tips that you can use with the moving service app:
Real-time tracking of your moving: One of the main advantages that you need to use is real-time tracking. You can hire movers and track their services on the packers and movers app. You don't need to be present when movers are packing or moving. When you plan your move, shifting your stuff and packaging is not the only task. From wrapping up your stuff to fulfilling all the legal tasks. It can be overwhelming to handle all at once, you do not need to be present at the time of packaging and moving stuff. Your hired company will do it for you. Moreover, you can track their movement with real-time tracking. This feature helps customers to keep a check on their possessions and trust the movers.
Use 24*7 customer service to communicate effectively: Another feature that helps customers is 24*7 moving teams. As movers and packers when you consult customers, there are tons of things that you need to communicate. Customers need to look for these features whenever they are looking for online moving apps. There are tons of things that you need to take care of, which products are to be packed first, what products require extra care and precautions, etc. Similar to these things, there are many questions and requirements of customers that need to be communicated effectively. Whether it's a small or large thing, you can instantly communicate using an app for movers.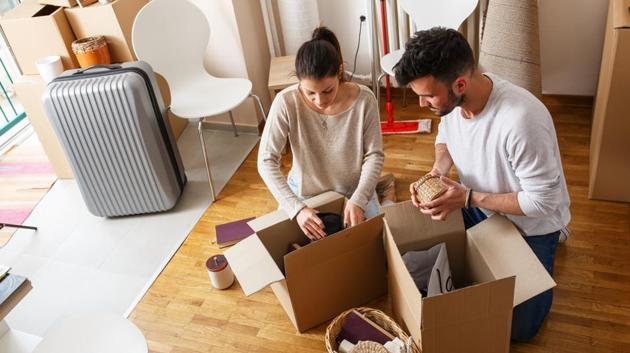 Get quotations online and use the online calculator: Budget planning for any customer is crucial, so they ask for quotations from movers and packers. Gone are the days when I had to consult companies back and forth over phone calls and meetings. You can directly get quotations online on different movers apps. Rather than consulting different companies on phone calls, you can get online quotations. Get an online quotation according to your budget, and negotiate with a mover services company. Moreover, you can use an online calculator available on these apps to know the estimate of moving. So, you can plan accordingly.
Streamline your management: Moving can be daunting with different tasks going on simultaneously. Managing these can be difficult. You can use these apps for streamlining different activities.  For instance, make a list of items that you need to pack first, list items that want to leave, products that need extra care, labels, etc.
As a movers company, you need to know the exact position/location of your team all the time. With the moving service app, you can fleet track your team to keep control of your business. Moreover, your employees can stay connected during the process. This management helps both companies as well as customer
Compare using these apps: Every customer takes their time to select a movers company. When you plan to hire packers and movers, you will of course consult different companies before finalizing. Moving apps can be a great way to compare different companies before hiring. These apps can provide you with an estimate about moving and how they work. You can use these apps to compare different companies based on different factors. Compare different benefits offered by them, their app features, and their work ethics.
Get Quick organized solutions: For smooth packaging and moving, you can use different solutions offered by the moving company. These movers apps have different features that can be used for different tasks. During the moving process, there are different factors and tasks that you need to take care of. Using these features effectively can help you in effective management. You share your concerns, use these features, and communicate with the movers' team.
Conclusion: These are some effective tips that will help you use app for movers efficiently for an organized shifting process. You can ensure your packaging and move stress-free with these expert tips. Therefore, reduce your hassle, keep in touch with the moving team, and plan your move effectively. Right from planning the move to packaging, moving, and finally unpacking, you can manage the move.